Designed to fit the patient, instead of manipulating the patient to fit the splint.
The EVAC-U-SPLINT® provides a solution for almost every conceivable splinting situation. From dislocated shoulders to angulated wrist fractures, simply form it around the injured area, evacuate the air using the quick connect MaxiValve™ and you're done!
Vacuum technology reduces the potential for nerve, tissue and vessel damage. These splints can be used for leg fractures, dislocated shoulders, knee injuries, wrist fractures, infant and pediatric immobilization, hip stabilization, padding under the knees, temporary cervical support, and much, much more. You can be transporting your patient to the hospital while other rescuers are still bending, padding and struggling to apply traditional fixation splints. The number of uses for the EVAC-U-SPLINT is limited only by the creativity of the rescuer.
Product Menu
Vacuum Splint Products That Simply Work Better
Since our inception, Hartwell Medical has been known for innovative design, quality craftsmanship and exceptional customer service. All of our products are subjected to real-life field tests to ensure they meet our highest clinical standards and your ever-changing needs.
Contact our customer service for information on where to purchase, how to buy or arranging product demonstrations
EVAC-U-SPLINT® Features and Benefits
EVAC-U-SPLINT Video Demonstration
Already Using A Hartwell Medical Product?

 We Would Love To Know!
Please Send Me Your Latest EMS Product Guide!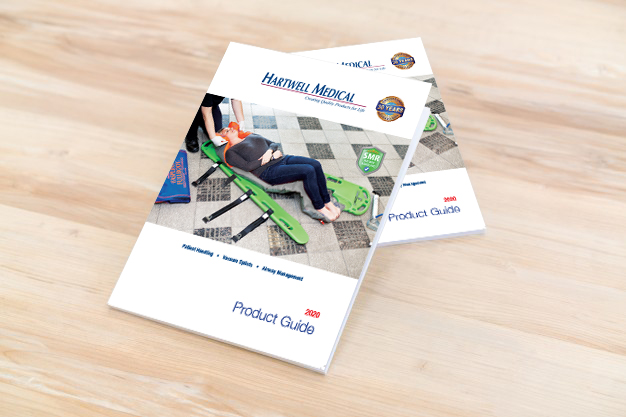 The new 2023 Hartwell Medical product guide is your go-to document for all the great product details and specifications you're looking for. Get a Free Copy!
Proudly Supporting EMS Departments and First Responders Worldwide