Register Your Hartwell Medical Product For Premium Care
Congratulations on your selection of a Hartwell Medical product.  Your order was carefully inspected and packaged.  Our goal is to insure that you are pleased with the condition of the merchandise you received, the quality of our craftsmanship and the attention to detail in fulfilling your order.
Product registration is quick and easy, but most importantly it establishes you as the owner of the product for any future updates related to your specific product.  If you cannot recall registering your product upon initial receipt, please submit your information by completing this online registration form.  Should you have any comments on how we can improve our products or service, please let us know.  Words of praise as well as suggestions for improvement are welcomed.  Your complete satisfaction is what matters most.
Already Using A Hartwell Medical Product?

 We Would Love To Know!
Let us know which products you use in order to stay up to date with the latest news!
Please Send Me Your Latest EMS Product Guide!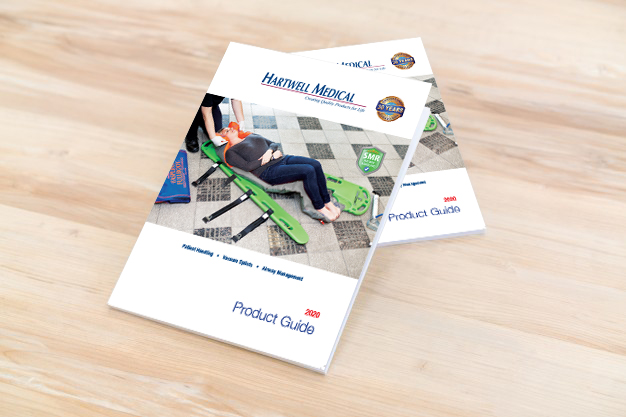 The new 2022 Hartwell Medical product guide is your go-to document for all the great product details and specifications you're looking for. Get a Free Copy!
Proudly Supporting EMS Departments and First Responders Worldwide