Continuously Striving To Provide You With Quality Products For Life
Since our inception, Hartwell Medical has been known for easy to use, affordable, innovative designs, long-lasting quality craftsmanship, and exceptional customer service. Our products include; CombiCarrierII, EVAC-U-SPLINT, FASPLINT, BriteView, GrandView Laryngoscope Blades, and BioHoop, which are subjected to real-life field tests to ensure they meet our high clinical standards and your ever-changing needs.
For more than 30 years, we have seen significant technological advances in the emergency care industry. We are proud to play a vital role in researching and developing improved patient care equipment and techniques. We encourage you to explore our website and learn about our Patient Transport, Immobilization, and Airway Management Devices.
Already Using A Hartwell Medical Product?

 We Would Love To Know!
Please Send Me Your Latest EMS Product Guide!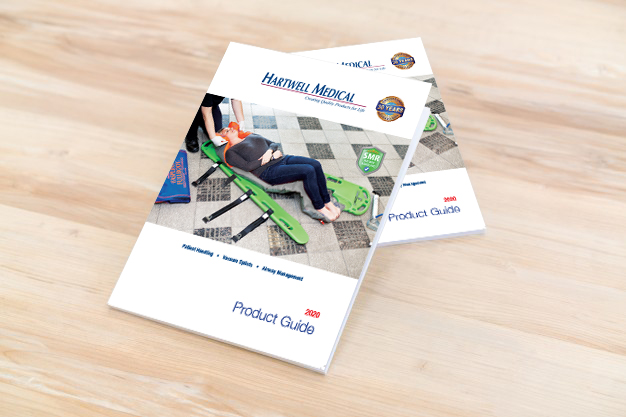 The new 2023 Hartwell Medical product guide is your go-to document for all the great product details and specifications you're looking for. Get a Free Copy!
Proudly Supporting EMS Departments and First Responders Worldwide