Emergency Automatic Ventilators
Designed For Emergency Automatic Ventilation. The latest iteration of the single-patient-use, disposable resuscitator, known as the GO2VENT® (Gas Operated Ventilator), offers hands-free ventilator support via a secure airway using a continuous gas supply. This innovative device can be powered by a compressor, oxygen, or air, requiring a minimum flow rate of 10 Liters per minute. Notably, the GO2VENT® doesn't rely on electricity or batteries, making it an excellent backup ventilator for handling challenging scenarios, including mass casualties, natural disasters, disease outbreaks, significant power outages, and addressing transportation requirements, both within and outside the hospital setting. Available in packs of 4 or 10.
| | |
| --- | --- |
| Model Number | Description |
| | |
| SV 2131-B | Automatic Resuscitator with Manometer (Sold as 4 units per case) Single patient use only |
| SV 2131-10B | Automatic Resuscitator with Manometer (Sold as 10 units per case) Single patient use only |
| Order Form | DOWNLOAD: Automatic Resuscitator with Manometer Order Form |
Product Menu
EMS Products That Simply Work Better
Since our inception, Hartwell Medical has been known for innovative design, quality craftsmanship and exceptional customer service. All of our products are subjected to real-life field tests to ensure they meet our highest clinical standards and your ever-changing needs.
Contact our customer service for information on where to purchase, how to buy or arranging product demonstrations
Emergency Automatic Ventilator Features and Benefits
Already Using A Hartwell Medical Product?

 We Would Love To Know!
Please Send Me Your Latest EMS Product Guide!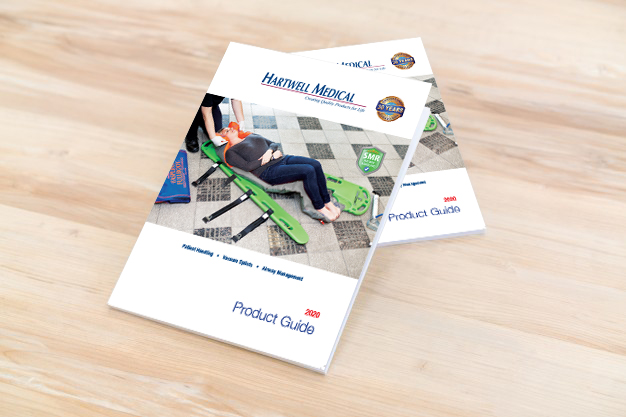 The new 2023 Hartwell Medical product guide is your go-to document for all the great product details and specifications you're looking for. Get a Free Copy!
Proudly Supporting EMS Departments and First Responders Worldwide