Designed by EMS professionals with real-life street experience. The affordable, always reliable BriteView® Disposable Laryngoscope blade provides a no flex blade, a bright LED light, and is color-coded for instant size recognition, saving valuable time on-scene. Stainless steel construction means you do not have to compromise strength and reliability for the maintenance-free benefits of a single patient use LED laryngoscope blade. The unique color-coded ball-bearing heel makes it a [...]
Already Using A Hartwell Medical Product?

 We Would Love To Know!
Let us know which products you use in order to stay up to date with the latest news!
Please Send Me Your Latest EMS Product Guide!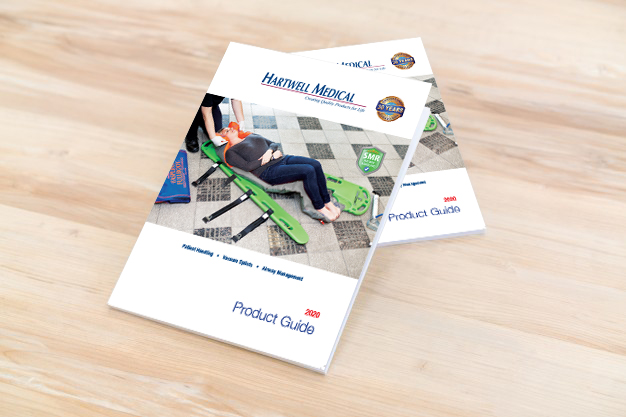 The new 2022 Hartwell Medical product guide is your go-to document for all the great product details and specifications you're looking for. Get a Free Copy!
Proudly Supporting EMS Departments and First Responders Worldwide