See The Cords On Your First Attempt
See the cords on your first attempt and improve your intubation success rate with the innovative GRANDVIEW® Blade. Created by an ER Physician to improve direct visualization of the cords. The wider specially formed GRANDVIEW blade keeps the tongue out of the way and reduces the need to reposition the blade thus reducing the potential for tissue damage. The unique blade design provides a more anatomically appropriate curve which improves direct visualization.
Known as the Tongue Tamer, the GRANDVIEW blade makes it easier for you to see the endotracheal tube pass through the cords. It is an innovative EMS tool that you can always rely on under the most adverse conditions. Not affected by blood, mucous, rain or humidity. See for yourself why EMS providers across the country have chosen the GRANDVIEW disposable laryngoscope blade as a "must have" airway management tool. The GRANDVIEW blade is the economical solution that has been shown to improve first attempt success rates.
Utilizing the GRANDVIEW blades… our success rate has increased from 73% to 95%
Product Menu
EMS Products That Simply Work Better
Since our inception, Hartwell Medical has been known for innovative design, quality craftsmanship and exceptional customer service. All of our products are subjected to real-life field tests to ensure they meet our highest clinical standards and your ever-changing needs.
Contact our customer service for information on where to purchase, how to buy or arranging product demonstrations
GRANDVIEW® Features and Benefits
GRANDVIEW Video Demonstration – Coming Soon!
Already Using A Hartwell Medical Product?

 We Would Love To Know!
Please Send Me Your Latest EMS Product Guide!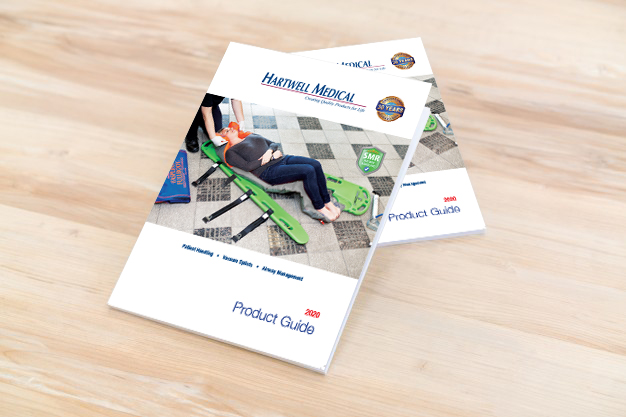 The new 2023 Hartwell Medical product guide is your go-to document for all the great product details and specifications you're looking for. Get a Free Copy!
Proudly Supporting EMS Departments and First Responders Worldwide