Beware of Cheap Immitations
The CombiCarrierII® functions as a scoop-type stretcher minimizing patient movement with no logrolling required and also serves as an improved extrication board during vehicle extrication situations. The CombiCarrierII meets the latest Spinal Motion Restriction protocols providing optimal patient handling in the most extreme environments including water rescue. 
The concave patient surface limits lateral movement of the victim providing more secure stabilization. The split-litter design also allows for easy removal once the patient is on the ambulance cot or delivered to the emergency department. Built to take a beating, many of the original units are still in operation with zero failures in over 18 years.
CombiCarrierII A Better Scoop Stretcher In Every Way
The innovative design of the CombiCarrierII provides emergency medical and rescue personnel with two products in one, saving valuable storage space, weight and critical budget dollars. Comes with an industry leading 5-year warranty.
Check out this head-to-head comparison of the Hartwell Medical CombiCarrierII Versus a Knockoff product made overseas. 
If you would like more information on where to purchase a genuine CombiCarrierII, please contact our customer service department at [email protected]
.
Already Using A Hartwell Medical Product?

 We Would Love To Know!
Please Send Me Your Latest EMS Product Guide!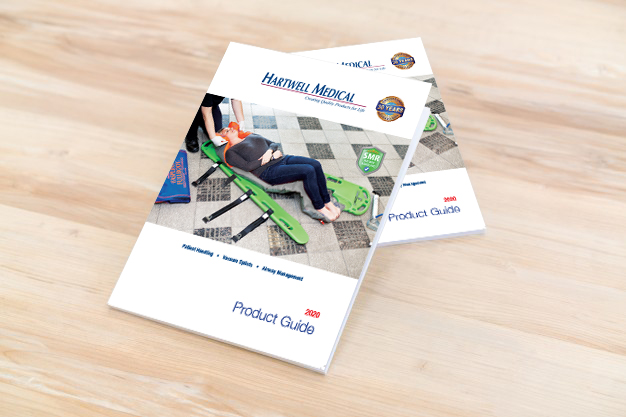 The new 2023 Hartwell Medical product guide is your go-to document for all the great product details and specifications you're looking for. Get a Free Copy!
Proudly Supporting EMS Departments and First Responders Worldwide