The Lightweight Disposable Laryngoscope Handle From Hartwell Medical
The performance and power of a reusable laryngoscope handle without the weight, contamination hazard, or hassle. Weighing in at just 3 ounces, the Hartwell Medical, single-use disposable laryngoscope handle provides the performance and power of a reusable at a fraction of the weight. The innovative BriteGrip handle offers numerous advantages to substantially reduce the potential for cross-contamination known to exist with reusable devices. Plus, you will save valuable time and hassle, never needing to sterilize and inspect your handles again. BriteGrip eliminates the cost and time spent on battery inspections, maintenance, and inventory.
The sturdy construction of the BriteGrip insures reliability in the most adverse field conditions. An ideal companion product to BRITEVIEW® and GRANDVIEW® laryngoscope blades. Try one today, its powerful, reliable and recyclable!
| | |
| --- | --- |
| Model Number | Description |
| LB 1002-DS | Hartwell Disposable Laryngoscope Handle – Medium (Box of 10) |
Product Menu
EMS Products That Simply Work Better
Since our inception, Hartwell Medical has been known for innovative design, quality craftsmanship and exceptional customer service. All of our products are subjected to real-life field tests to ensure they meet our highest clinical standards and your ever-changing needs.
Contact our customer service for information on where to purchase, how to buy or arranging product demonstrations
BriteGrip® Features and Benefits
BriteGrip® Video Demonstration – Coming Soon!
Already Using A Hartwell Medical Product?

 We Would Love To Know!
Please Send Me Your Latest EMS Product Guide!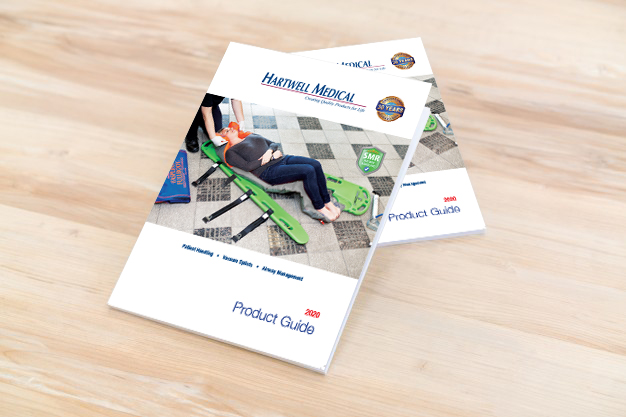 The new 2023 Hartwell Medical product guide is your go-to document for all the great product details and specifications you're looking for. Get a Free Copy!
Proudly Supporting EMS Departments and First Responders Worldwide