The BioHoop® convenience bag is a versatile and leak-proof bag that solves your waste containment needs and much more.
Featuring the largest opening of any compact collection bag, the BioHoop makes your job easier and reduces your clean-up time. Semi-rigid rim keeps the bag open, providing a large target for the patient that will not collapse. Large 8″ x 13-3/4″ bag holds up to 3 liters. Long, protective cuff on both sides protects your hands from fluids. Cinchable strap allows instant closure with a quick pull, eliminating spills and odor. Unique hook allows the bag to hang within easy reach on ambulance cot rails, hospital beds or wheelchairs. 
Clear front with graduated markings makes it easy for hospital personnel  to examine contents. Tamper resistant bag is perfect for emesis, urine, blood spills, soiled dressing, patient belongings like jewelry and cell phones, evidence or other waste material. 
| | |
| --- | --- |
| Model Number | Description |
| BH 1100H | BioHoop® Collection Bag with Hook (40 packs of 12 per case) |
| BH 1100 | BioHoop Collection Bag – No Hook (40 packs of 12 per case) |
| | |
Product Menu
EMS Products That Simply Work Better
Since our inception, Hartwell Medical has been known for innovative design, quality craftsmanship and exceptional customer service. All of our products are subjected to real-life field tests to ensure they meet our highest clinical standards and your ever-changing needs.
Contact our customer service for information on where to purchase, how to buy or arranging product demonstrations
BioHoop® Features and Benefits
Already Using A Hartwell Medical Product?

 We Would Love To Know!
Please Send Me Your Latest EMS Product Guide!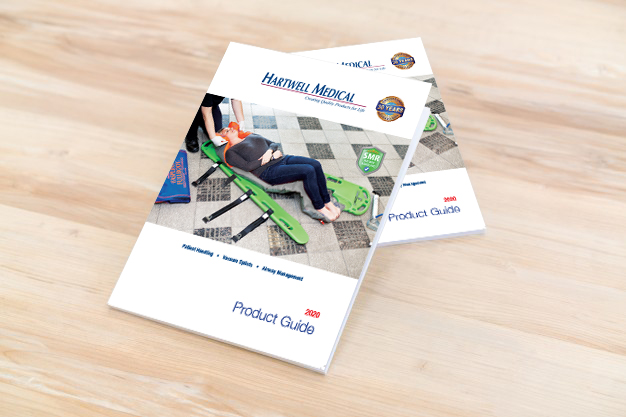 The new 2023 Hartwell Medical product guide is your go-to document for all the great product details and specifications you're looking for. Get a Free Copy!
Proudly Supporting EMS Departments and First Responders Worldwide