Head Immobilizer system 

designed specifically for use with the CombiCarrierII scoop stretcher / extrication board
Designed specifically for use with the award-winning features of the CombiCarrierII®, this head immobilizer allows for easy operation of the latch mechanism on the CombiCarrierII during application and removal from the patient. This product minimizes lateral movement and maximizes access to the patient's neck and ears without compromising stabilization. Constructed of vinyl-dipped NBR, the CombiCarrierII head immobilizer is easily cleaned and requires minimal storage space.
Simple to use and easy to clean
X-Ray compatible
Allows rescuers to easily operate the latch mechanism on the CombiCarrierII
Base plate can be left on the device when stored, saving valuable on-scene time
Replacement component parts can be ordered separately
Also fits on many 16" width backboards common in the industry today
Tactical Black version shown above for use with the Tactical/Military CombiCarrierII in OD Green
Product Menu
EMS Products That Simply Work Better
Since our inception, Hartwell Medical has been known for innovative design, quality craftsmanship and exceptional customer service. All of our products are subjected to real-life field tests to ensure they meet our highest clinical standards and your ever-changing needs.
Contact our customer service for information on where to purchase, how to buy or arranging product demonstrations
CombiCarrierII Unboxing Video – Learn More About The Ultimate Scoop Stretcher Extrication Board
Already Using A Hartwell Medical Product?

 We Would Love To Know!
Please Send Me Your Latest EMS Product Guide!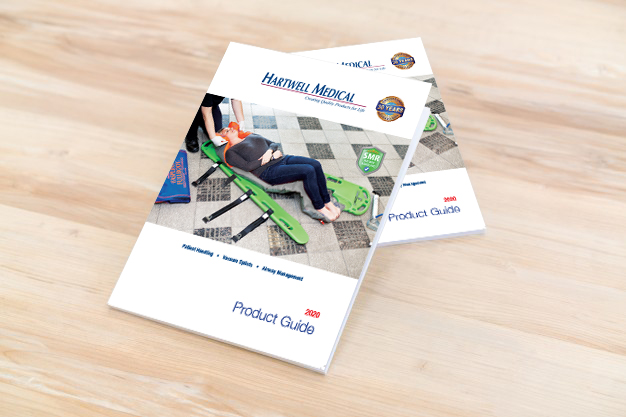 The new 2023 Hartwell Medical product guide is your go-to document for all the great product details and specifications you're looking for. Get a Free Copy!
Proudly Supporting EMS Departments and First Responders Worldwide