Hartwell Medical SureVent® FlowMaster™ MCI Kit
A Complete Solution to Ventilation and Oxygen Support. The SUREVENT® FlowMaster™ MCI Kit offers the ultimate in ease of use, versatility and utility. Matched with Emergency Automatic Resuscitators (not included) the FlowMaster MCI Kit provides a truly complete and cost effective mass casualty automatic ventilation system. Each kit provides a single staging point for up to 7 patients. Individual controls on each of the seven patient oxygen outlets allow flow adjustments from 0 to 25 LPM to accommodate the unique needs of each patient as well as to allow both air-mix and 100% oxygen devices to be connected to the manifold at the same time. An in-line pressure gauge allows the operator to monitor and assure proper oxygen supply working pressure at all times.
The SUREVENT FlowMaster MCI Kit may also be used as an oxygen therapy station for fireground rehabilitation and multiple patient applications using oxygen masks, cannulas, nebulizers and many other oxygen powered devices. One flow controller is detachable to provide a male DISS check valve outlet for connecting other oxygen powered devices.* The rugged manifold is mounted on an aluminum base that stores the 20 ft. oxygen supply hose, all contained in a secure, waterproof case that leaves plenty of room for storing Emergency Automatic Resuscitators, oxygen masks, cannulas, or other oxygen therapy accessories. A laminated instruction placard with a seven patient management system on the back and a waterproof marking pencil are included, as well as a supplemental laminated flow guide. The case can be stored compactly and is well marked for easy identification.
*Maximum manifold flow limitations (150 LPM at 50 psig) must be observed for accuracy.
| | |
| --- | --- |
| Model Number | Description |
| SV 1530 | SUREVENT® FlowMaster™ MCI Kit with 7 Outlet Manifold Unit, Pressure Gauge and 0-25 LPM Adjustable Flowmeters, 20' Oxygen Supply Hose with DISS fittings and Laminated Patient Log Placard (DOES NOT include Automatic Resuscitator units SV 2131-B or SV 2131-10B ) See order form for details |
| SV 2131-B | Automatic Resuscitator with Manometer (Sold as 4 units per case) Single patient use only |
| SV 2131-10B | Automatic Resuscitator with Manometer (Sold as 10 units per case) Single patient use only |
| Order Form | DOWNLOAD: SUREVENT FlowMaster MCI Kit and Automatic Resuscitator with Manometer Order Form |
Product Menu
EMS Products That Simply Work Better
Since our inception, Hartwell Medical has been known for innovative design, quality craftsmanship and exceptional customer service. All of our products are subjected to real-life field tests to ensure they meet our highest clinical standards and your ever-changing needs.
Contact our customer service for information on where to purchase, how to buy or arranging product demonstrations
SUREVENT® FLowMaster MCI Kit Features and Benefits
SUREVENT FlowMaster MCI Kit Video Demonstration – Coming Soon!
Already Using A Hartwell Medical Product?

 We Would Love To Know!
Let us know which products you use in order to stay up to date with the latest news!
Please Send Me Your Latest EMS Product Guide!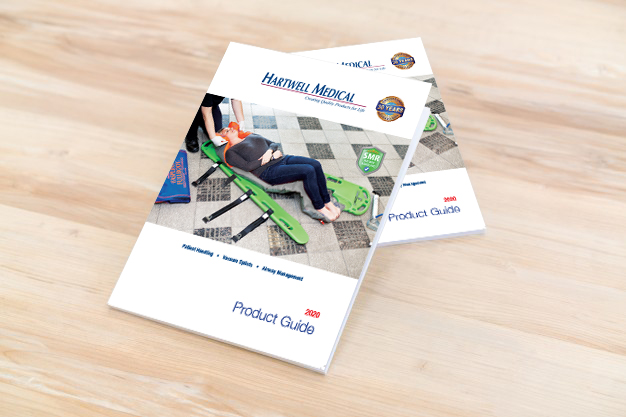 The new 2022 Hartwell Medical product guide is your go-to document for all the great product details and specifications you're looking for. Get a Free Copy!
Proudly Supporting EMS Departments and First Responders Worldwide