CombiCarrierII In Action
When the riders take to the gates for the Monster Energy Supercorss Series inside the stadiums throughout the country or at the Lucas Oil Pro Motocross Championship, they'll be in good hands with the Alpinestars Mobile Medical team watching over them. This comfort comes at the direction of Dr. John "Doc" Bodnar, with Lead Physicians, Paul Reiman, MD, and Dr. Christopher Alexander, MD; as well as a masterful group of highly trained emergency & trauma support personnel.  Their on track support relies on two custom fabricated and equipped Kawasaki Mules providing safe and immediate patient care and transport during events.  What you might not know is that each Kawasaki mule is outfitted with matching Hartwell  Medical CombiCarrierII® Scoop stretchers and EVAC-U-SPLINT®Vacuum immobilization kits.
Hartwell Medical would like to stress that our preference is that the equipment never gets moved off the mules and used. However, when these devices are needed, they're here to provide "Doc" Bodnar's medical team the best possible outcome for any rider in need.
Already Using A Hartwell Medical Product?

 We Would Love To Know!
Let us know which products you use in order to stay up to date with the latest news!
Please Send Me Your Latest EMS Product Guide!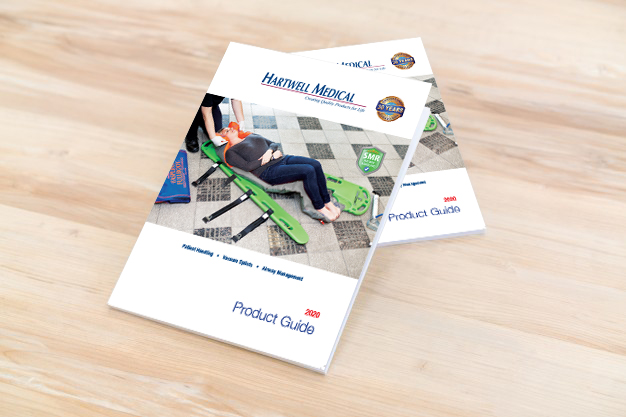 The new 2022 Hartwell Medical product guide is your go-to document for all the great product details and specifications you're looking for. Get a Free Copy!
Proudly Supporting EMS Departments and First Responders Worldwide